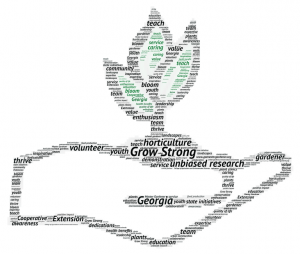 Hope you are planning to join me next Thursday, November 14, 2019, at 2 pm, for the last Thoughtful Thursday webinar of 2019! We'll take some time to explore our Advanced Training program for Georgia MGEVs. I will be sharing details about the sessions, the formats, locations, and topics. I'll even explain those Gold and Silver Stars!
Mark your calendar:
Thursday, November 14, 2019
2 pm
How to join us:
A few minutes before 2 pm, click on this link from your computer or tablet: https://tinyurl.com/ThoughtfulThursday-MGEV   (If you click on the link before November 14, you'll just see nothing!)
Be sure to mute your microphone by clicking the button that looks like a speaker. You can unmute to ask questions during Q&A time.
Ask questions! Bring your questions. Use your microphone to ask your question or type it into the chat box.
Each 2019 recording will be posted in MGLOG, so even if you miss the live session, you will be able to watch the recording. Then, don't forget to record your time spent viewing Thoughtful Thursday sessions, live or recorded, as Continuing Education (CE)! To do so, complete the short "Report Continuing Education" form in MGLOG. When recording the number of hours, be sure you input 0.5 hours. These online sessions are just 30 minutes, and MGLOG requires the input of the 0 before the decimal point to record the half hour entry correctly. Be sure to insert the record, and then you're done! Pretty simple!
Hope you will plan on being a part of Thoughtful Thursday!
Read more https://site.extension.uga.edu/mgevp/2019/11/november-thoughtful-thursday-georgias-advanced-training-program-for-mgevs/